3A Mother's Day Youtube video.
( 思賢,克拉,華禧 were absent the day when I took the video.
I will film them next class and add them into our video!)
Students presentation background music.
The hardest job in the world video.
Dear 3A parents,
Thank you for coming to our classroom today. Students were all very excited to show you their Mother's Day presentation! They practiced the whole time before you all came in, and they did such a beautiful job! I am blessed to have them, and you, 3A moms and dads!
We only have 3 classes to go, can you believe it? Time passed by so fast!
Following is our schedule:
5/16.
1. Finished lesson 10.
2. Practice news broadcasting;
3. Students take home the final exam mock-test.
I will send answers by email.
4. Lunch social from 12p~1p.

Students bring own lunch to school.
Ice cream will be served by CCCS.
5/23. No class.
1. Students review lesson 8~10 for final exam at home.
2. Students practice news anchor/weather person lines at home.
5/30. Final exam/Comprehensive test re-take/ News Broadcasting rehearsal.
1. Final exam at the 1st hour.
2. Students who re-take comprehensive test will stay after class for one hour
and can leave early when they finish test.
Students who have decided to stay in same level next year
no need to re-take the test.
3. News broadcasting reheasal at the 2nd hour.
4. Owl due. (Your owl will be on our class door on 6/6.)
PLEASE DO NOT START DECORATING YOUR OWL YET till next week.
Tell Lao Shi what you want to be (occupation) next class.

李老師 will teach you the Chinese title of the occupation.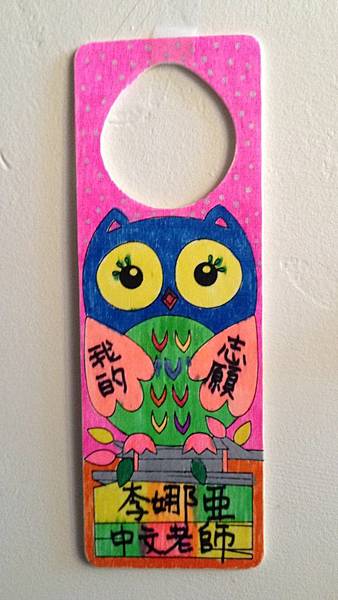 6/6. Last day of CCCS!
1. Students news broadcasting presentation.
2. Class party at the 2nd hour.
3. Lunar New Year auction gathering at Li Lao Shi's house at 5:30pm.
(6 families that participated the auction.)
==============================================================================
Homework:
I have students' workbooks.
Sorry that I didn't have time to revise all the workbooks so I have to take them home.
We have another big presentation ahead--
3A News Broadcasting on 6/6!
Practice your news anchor/weather person lines.
News anchor lines. You can listen to it here.
各位觀眾朋友,
大家好,
我是_______ 。
歡迎您收看今天的
康郡午間新聞。
首先來關心焦點新聞。
加州的百年乾旱,
讓去年有超過
一千兩百萬棵樹死亡。
大片樹木死亡,
增加了火災的可能性。
//
你快樂嗎?
聯合國發表
「全球快樂調查報告」,
全球最快樂的國家是瑞士,
美國排名第15。
以上就是今天的焦點新聞,
現在我們把時間,
交給氣象主播______。
//
謝謝_____。
謝謝您收看今天的
康郡午間新聞,我們再會。
========================================================
Weather person lines. You can listen to the lines here:
謝謝___。
各位觀眾朋友,大家好,
我是___,我們來看溫度。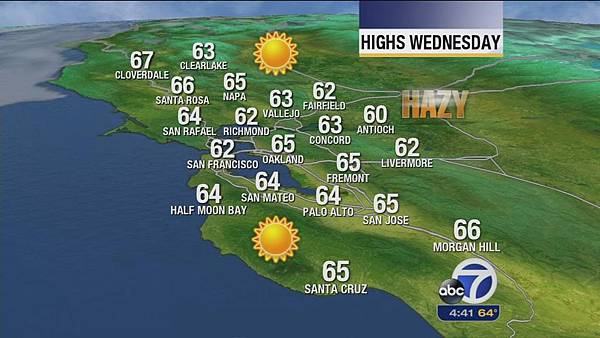 Napa 65度,
San Francisco 62度,
Oakland 65度,
Concord 63度,
Santa Cruz 65度。
繼續關心
未來一周的天氣。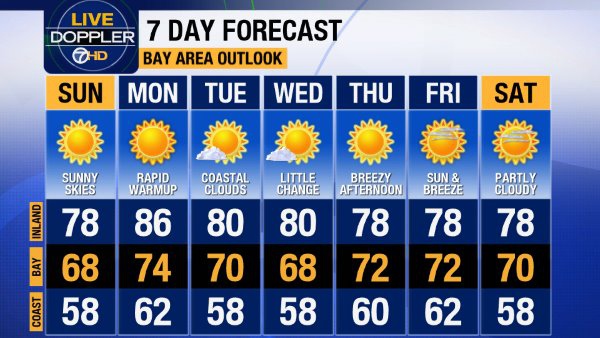 星期天到星期六,
都是出太陽的好天氣。
但是晚上會涼,
最低只有58度。
以上就是今天的天氣,
把時間還給主播___。
Read all your news anchor/weather person lines when you
call Li Lao Shi on Monday, Wednesday, and Friday.
==========================================================================
Have a nice weekend! Happy Mother's Day!
Daddies, you are doing the world's hardest job, too!!
Li Lao Shi
Thanks 雅芝
for the beautihul flowers and warm hand-made card,
Li Lao Shi love you, too~ 李老師也愛妳~